Planned Giving for Financial Advisors
Charitable Remainder Annuity Trust (CRAT)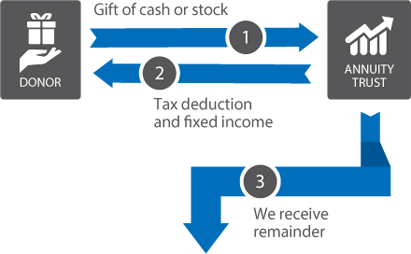 Related Remainder Trusts
How It Works
Your client transfers cash or appreciated securities into a trust.
The trust pays a fixed annuity to your client or to the beneficiaries she names.
When the trust terminates, the remainder passes to Harper College Educational Foundation to be used as your client directs.
Benefits
Your client (or her beneficiaries) will receive fixed annual payments for life or a term of years.
Your client will receive an immediate income tax deduction.
Your client will defer or avoid capital gains tax on appreciated assets donated.
Your client will remove the trust assets from her taxable estate.
Your client will make a meaningful gift to Harper College Educational Foundation.
In This Section