Meet Our Donors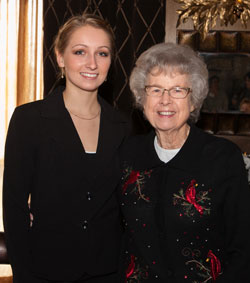 Kris Howard Jensen
I have had some type of affiliation with Harper College for 50 years, including 24 as an elected trustee, so I have witnessed and been amazed at its' growth, development and impact on our communities. I know and appreciate the positive contributions it has made to thousands of lives, including those of my three children. So leaving a planned gift will help ensure a continuing wonderful future for the college.
Kris Howard Jensen is pictured with Caroline Wawro, a Harper College student and the recipient of the Dr. Ernest and Mrs. Kris Howard Endowment for Community Service.
---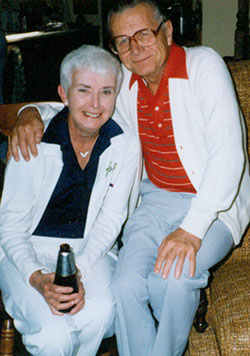 Mr. and Mrs. Steven A. Krempa
Mr. Steven Krempa was born in 1916 in small farming town in New Jersey. He was forced to overcome adversity at a very young age in an abusive home, struggling to be successful in school with learning disability. Nonetheless, he persevered past these challenges, attending the local community college at night during the depression while working during the day.
---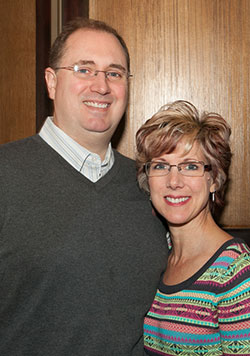 Jeff and Lauren Przybylo
While Jeff Przybylo's formal connection with Harper College began in 1996 when he accepted a full-time faculty position as a speech instructor and head coach of Harper College's speech team, Jeff has been a friend of the College for some time.
---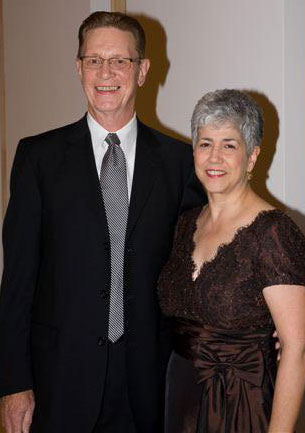 Tom and Carol Johnson
William Rainey Harper College is very special to us. My wife, Carol, and I have had a thirty-year relationship with the College. I served as Dean of the Business and Social Science Division for approximately 20 years, and 10 years as a faculty member. My wife was a returning adult student in the healthcare field.
---